COMPUTER LITERACY
BASIC WINDOWS
Touring the Desktop
Windows 98 has an interface just like the one below but this depends on the way it was installedon your computer. The whole screen below is called the Desktop. Computers with Windows Operating System after booting move to the desktop.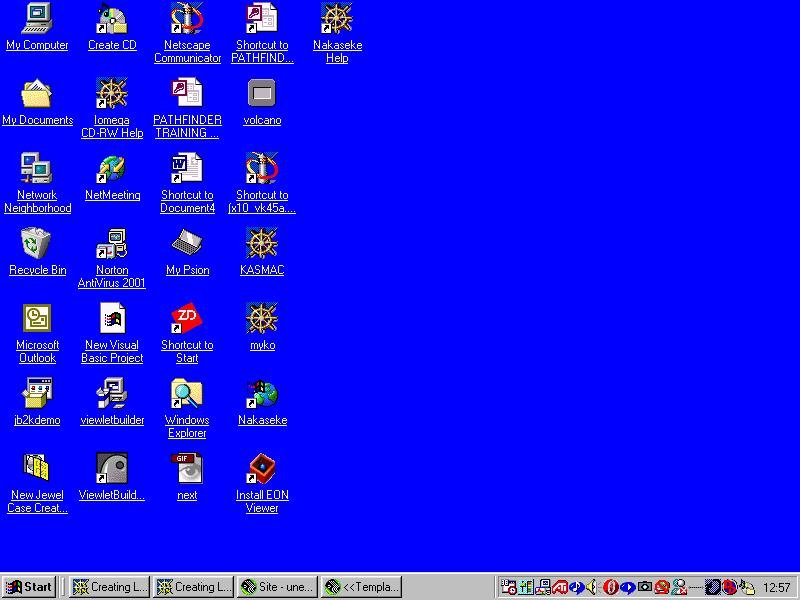 The Desktop contains the Start button, taskbar and various icons. Icons are:
Taskbar
Contains the Start button, minimised files and other icons depending on the installed programs.
Using Start button
When you click the Start button, the Start menu is displayed. This menu enables you to access
programs either on the start menu or the cascading menu from the Start menu. The Start menu
is probably very similar to the following:


Programs for accessing most programs installed on the computer.
Favorites which displays Links to websites, programs and other frequently accessed information.
Documents displays the last 15 documents you created or edited.
Settings accesses Control Panel, Printers folder, and windows customization options.
Find provides facilities to find files and folders on the computer.
Help displays the Help system of Windows.
Run allows to start a program or document by typing its name. It also browses PC drives.
Log Off removes your identity as a computer user.
Shut Down prepares windows to shut down and turn off.