Back to Home Page of CD3WD Project or Back to list of CD3WD Publications
---
| | | |
| --- | --- | --- |
| | | Outreach N° 66 - Drugs - Part 3: Herbal Medicine (OUTREACH - UNEP - WWF, 40 p.) |
| | | (introduction...) |
| | | Articles on herbal medicines that have appeared in back issues of OUTREACH |
| | | Contents |
| | | Plants that kill can often cure (plus exercise) |
| | | The effect of plant chemicals on animals |
| | | A disappearing storehouse of medicinal plants |
| | | The effect of plant chemicals on humans |
| | | War on drugs: the tobacco connection |
| | | Traditional herbal medicine and "modern" medicine |
| | | Using local plants to treat intestinal worms |
| | | Treating cuts and wounds |
| | | Understanding medicinal plants teaching materials available from World Neighbors |
| | | Traditional medicine to graduate |
| | | Film: Jungle pharmacy |
| | | Indigenous treatment for drug dependence in Thailand |
| | | Identifying health-protecting customs |
| | | A simple and effective cough syrup we can prepare at little cost from the plants we find around us |
| | | Discovering the uses of medicinal plants in your neighbourhood |
| | | Film and teaching suggestions - Herbal medicine: fact or fiction? |
| | | Pills and potions |
| | | Revival of traditional medicine in Amazonia |
| | | Decode the drug |
| | | Biodiversity and health |
| | | Barefoot doctors |
| | | How a rainforest in Western Samoa was saved |
Film and teaching suggestions - Herbal medicine: fact or fiction?
FILM RESOURCES
Below is a description of the UNICEF film, "Herbal Medicine: Fact or Fiction", and a guide designed to help discussion leaders incorporate the film into a school curriculum or into a pre-planned programme on international development issues. In the guide, activities (designated by an asterisk *) illustrate or enlarge upon the concepts of culture, technology, environment, self-sufficiency and preventive medicine. The film and activities will help students better understand the medical needs of developing nations and consider new approaches to meeting than. (Try some of the activities even if it is not possible to obtain a copy of the film.)
| | |
| --- | --- |
| 178 | HERBAL MEDICINE: FACT OR FICTION? |
| | 16 mm film |
| | 26 minutes, 6 seconds |
| | English, French, Spanish, Arabic |
| | UNICEF co-produced with FAO, PAHO, UNDP, UNDPI, UNEP, UNESCO, UNIDO, WHO, and the New York State Education Department |
SYNOPSIS
Herbal Medicine: Fact or Fiction? makes the case for a humanistic, rational approach to the use of herbal or plant-based medicine. The film is designed to sensitize audiences to this often misunderstood and frequently derided aspect of ancient and modern medicine. If the health care needs of developing nations are to be met by the year 2000, the effectiveness of herbal medicine must be assessed and additional research on its potential contribution undertaken. The film examines both traditional and modern uses of plants in medicine throughout the world and highlights the benefits of using local plant resources instead of importing expensive manufactured drugs. The role of herbs in preventive medicine is explored; the danger of herbal poisoning is also reviewed.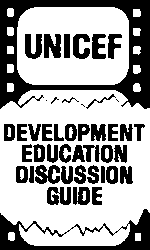 Figure
HOW TO OBTAIN THIS UNICEF FILM
Limited copies of individual titles are available at no cost to UNICEF National Committees and country offices. Duplication costs will be charged for larger orders. Therefore, please indicate charge code when necessary.
UNICEF is pleased to accommodate orders from NGOs, broadcast and cable stations and other interested organizations. Information on duplication costs is available on request.
When ordering, please indicate title, order number, language version, format and colour standard, and address requests to:
the UNICEF office or National Committee in your country
or
Division of Information and Public Affairs
Radio/TV/Films Unit
UNICEF House
3 United Nations Plaza
New York, New York 10017
USA
OBJECTIVES
As a result of viewing the film, Herbal Medicine: Fact or Fiction?, and on completion of suggested activities, viewers in developed and developing nations will:
understand that man has effectively used plants throughout the ages to cure disease;

become aware of herbal medicine as a viable adjunct and in some cases as a preferred alternative to modern medicine;

appreciate the need to incorporate traditional and herbal medical techniques into the modern health care service systems of developing nations so that "health for all" might be achieved by the year 2000;

understand the different economic effects of modern and traditional medical approaches.
DISCUSSION TOPICS AND ACTIVITIES
PREVIEWING ACTIVITIES
* The film focuses on herbal medicine as it is practiced throughout the world. Before viewing the film, students should locate the following places on a world map:

· Mexico
· Egypt
· New York State
· France
· Kenya
· Viet Nam
· India
· China
* Next have the viewer consider the title of the film, Herbal Medicine: Fact or Fiction?

Does the title of the film suggest that most people don't believe in herbal medicine?

Does the title suggest that herbal medicine may be effective in ways that are not immediately obvious?
CULTURE Herbs were the first medicines used by pre-historic man. They are, therefore, part of every cultural tradition. The film asks the questions: Where did it begin? How did man discover that plants could cure?
* Based on their viewing of the film, have members of the group discuss the origins of herbal medicine.

What role did animals play in the discovery of medicinal herbs?
What role did observation play in the discovery?
How universal were these discoveries?
* Using an encyclopedia or other such reference books, have viewers investigate the work of some of the following medical pioneers and trace their relationship to herbal medicine:

Susruta
Pen Ts' ao Chino
Hua Tu
Hippocrates
Dioscorides
Galen
Paracelsus
Nicholas Culpepper
William Withering
Avicene
Charaka
Li Shih-chen
TECHNOLOGY Medicine from plants exists not only in poor and developing countries, but in industrialized nations as well. The two kinds of medicine, modern and herbal, are not opposed to one another, but are, rather, interrelated. If the health needs of the world are to be met, then there is a compelling reason to investigate medicinal plants.
* Primitive man depended upon herbal medicine, yet even today, in the United States, as many as 25% of all prescriptions have at least one active ingredient derived from a plant source. Have viewers examine the chart below. Then, using their own experience plus evidence from the film, have them compile a list of additional herb-based medicines.
HERB-BASED MEDICINES AND THEIR USES
quinine: anti-malaria
digitalis: heart
barbasco: contraceptive
morphine: powerful pain-killer
cocaine: local anesthetic
rauwolfia: hypertension
pecacuanha: induces vomiting
salicylic acid: pain killer, reduce fever
* After viewers have seen the film, have them analyze the longstanding differences between traditional and modern medicine.

What can traditional and modern medical systems learn from one another?

What attitude have the Chinese and Indians assumed regarding the synthesis of modern and traditional techniques?

Why do people in some parts of the world prefer traditional methods even when modern medical care is available?
* Have viewers examine the following quotation from Dr. Halfdan Mahler, Director-General of the World Health Organization.

"Two years ago we in WHO pledged ourselves to an ambitious target: to provide health for all by the year 2000. This ambitious goal is, quite simply, beyond the scope of the present health care systems and personnel trained in modern medicine.

With less than 20 years to go, and since it is unlikely that the least developed countries can even dream of having enough of the orthodox type of personnel, it is clear that unorthodox solutions must be sought. The training of health auxiliaries, traditional midwives and healers may seem very disagreeable to some policy makers, but if the solution is the right one to help people, we should have the courage to insist that this is the best policy in the long run, and is by no means an expedient acceptance of an inferior solution.

Let us not be in any doubt: modern medicine has a great deal still to learn from the collector of herbs. And already a number of Ministries of Health, in the developing countries especially, are carefully analysing the potions and decoctions used by traditional healers to determine whether their active ingredients have healing powers that "science" has overlooked. Whatever the outcome of such scientific testing, there is no doubt that the judicious use of such herbs, flowers and other plants for palliative purposes in primary health care can make a major contribution towards reducing a developing country's drug bill."

Why is the goal of "Health For All by the Year 2000" beyond the scope of the present health care systems'?

What unorthodox solutions does Dr. Mahler propose?

Why does Dr. Mahler hope to see more research in the field of herbal medicine?

What are the economic implications of the judicious use of herbs?

Why might these proposals seem disagreeable to some policy makers?
ENVIRONMENT During the past 20 years, the industrial world has experienced a dramatic revival of interest in herbs. Many individuals are intrigued by the delicious natural flavouring and the nutritional value of herbs; others are deeply concerned about the possibility of dangerous side effects of certain synthetic products. However, the enthusiast should beware of herbs which have a toxic and sometimes lethal affect rather than a healing one.
* Using a dictionary or other such resource, viewers should investigate the following list of herbs:

· Baneberry
· Black bryony
· Buttercup
· Columbine
· Common buckthorn
· Deadly nightshade
· Fool's parsley
· Foxglove
· Hemlock
· Henbane
· Ivy
· Laburnum
· Meadow saffron
· Mistletoe
· Monkshood
· Spindle tree
· White bryony
· White hellebore
· Woody nightshade
· Yew (leaves and berries)
* Alternatively, find out about locally-grown plants that are used in traditional medicine.

Why is it important that herbs be identified with absolute certainty before they are used either medicinally or nutritionally?

What are the possible dangers of self-diagnosis and treatment?

Why are herbal medicines generally less concentrated than synthesized drugs? How does this factor effect their use?
SELF-SUFFICIENCY Western pharmaceutical companies that manufacture prescription drugs have generally ignored the research and development of medicinal herbs. They argue that such medicines are unprofitable because herb sources are unreliable and their quality too variable. References are made throughout the film to the comparative costs of herbal medication versus prescription drugs.
* As viewers watch the film, have them identify and note the various cost arguments explored in the film.

Why do many developing nations regard medicinal herbs as a valuable natural resource?

Why do pharmaceutical companies claim that herbal medicines are unprofitable?

In such places as India. Viet Nam and. China, why is herb farming encouraged? What impact does this kind of agriculture have upon the farmer? the community?
PREVENTIVE MEDICINE
* Herbs contain nutritional substances which are beneficial to health. They can, therefore, play an important role in preventive medicine. In spite of the relatively small quantities ingested, herbs should be a part of everyone's diet.

What role do herbs play in medical practice today?
What role might herbs play in preventive medicine? (Give a few examples.)
What role might herbs play in immunology?
What are iatrogenic diseases? What role might herbs play in reducing these?
DEBRIEFING
* Have viewers reconsider the title of the film, Herbal Medicine: Fact or Fiction?

What evidence is there that herbal medicines are beneficial?
What role do herbal medicines play in the field of preventive medicine?
To what extent is there a need for further research on herbal medicines?
To what extent are herbal and modern medicines mutually exclusive of one another?
RESOURCES
Boxer, Arabella and Back, Philippa. The Herb Book. London: Octopus Books Limited.
Carroll, David. The Complete Book of Natural Medicines. New York: Summit Books, 1980.
Dextreit, Raymond. Our Earth. Our Cure. Translated by Michel Abehsera. Brooklyn, New York: Swan House.
Griggs, Barbara. Green Pharmacy: A History of Herbal Medicines. New York: Viking Press, 1981.