A simple and effective cough syrup we can prepare at little cost from the plants we find around us
World Neighbors International Headquarters
5116 North Portland Avenue
Oklahoma City, OK 73112
U.S.A.
The information below is reprinted from:
World Neighbors In Action, Vol. 15, No. 4E "Interest Grows In Nature's Medicine For Us"
World Neighbors In Action is published by World Neighbors, a non-governmental, non-sectarian, worldwide people-to-people movement, building understanding through cooperative self-help projects in newly-developing countries.
If this remedy is reproduced, please credit: World Neighbors
Much of the information in this newsletter comes from a book entitled "Lampuyan: Ideas For Community Projects On Medicinal Plants". For more information, write to: AKAP Research, 66 J.P. Rizal, Project 4, Quezon City, Philippines.
Effective Cough Syrup Can Be Made From Tamarind, Ginger and Lime
For simple coughs caused by colds and bronchitis, an effective syrup treatment can be prepared from tamarind leaves, ginger root and lime juice.
This syrup acts as an expectorant, which means it promotes the secretion of mucus or phlegm from the respiratory tract and helps us cough this mucus up and out.
The warming volatile oils are found in tamarind leaves as well as ginger root, so the syrup warms and soothes the respiratory passages. The juice of lime is added for flavoring, but it also contains volatile oil and vitamin C.
This syrup should be used only as a remedy for simple coughs from colds. If the cough persists for more than a week, consult a health worker. This syrup is not a remedy for serious coughs, such as those associated with tuberculosis, whooping cough, diphtheria and pneumonia.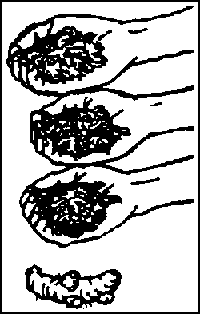 1. Use three handfuls of fresh tamarind leaves and one medium-size ginger root.

2. Cut the ginger root into thin slices.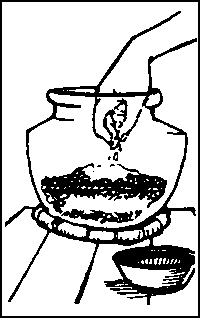 3. Put the tamarind leaves into a clay pot. Then put the ginger on top of the leaves.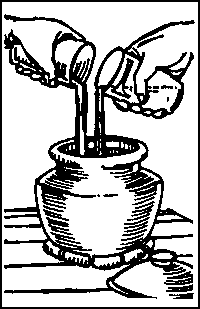 4. Add two glasses of water.

5. Boil for about 30 minutes or until there is only one glass of liquid.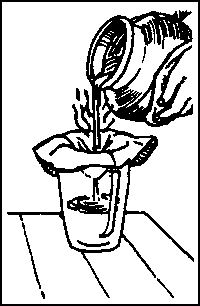 6. Strain the mixture to obtain the liquid.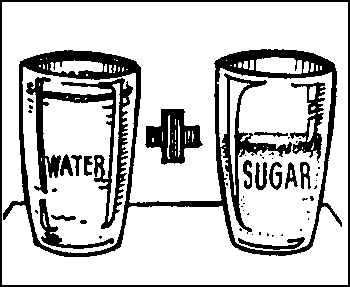 7. Measure the liquid. For every one glass of liquid, add one-half glass of sugar.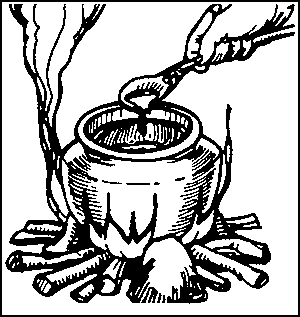 8. Boil the liquid and the sugar mixture until it becomes a thick syrup.

9. Let the mixture cool. Then add the juice from three to five lime fruits.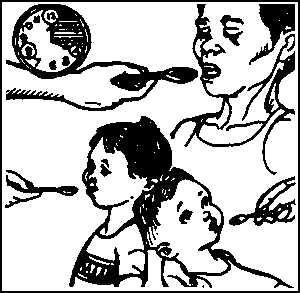 10. Take the syrup every three to four hours. For adults, take one tablespoon each time. For children, take one teaspoon each time. For infants, give one-half teaspoon.